Press Release – February 2021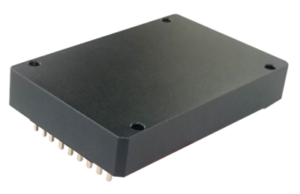 GAIA Converter is pleased to announce a new Series of 200W versatile converter: the MGDM-201.
The new series is designating a Hi-Rel Grade family of versatile 200W power isolated DC/DC converter. The MGDM-201 series are multifunctional DC to DC converters that can be used as a trimmable current source. It allows power supply engineers to develop power architectures in a smart way, ideal for MIL-STD-461/704/1275 and DO-160 compliance.
The MGDM-201 is the most versatile DC/DC converter ever proposed to our customers.
Features and benefits of the MGDM-201 series include :
High power density and efficiency in a low profile design
Wide input range : 9-45Vdc or 16-80Vdc
Trimmable current source
Ultra wide trim range from -90 % to +110 %
Parallel n+1 redundancy share function
 Learn more about it here