Power Supply Architectures for Mil-Aero Applications

POWER SUPPLY ARCHITECTURES FOR MIL-AERO APPLICATIONS
---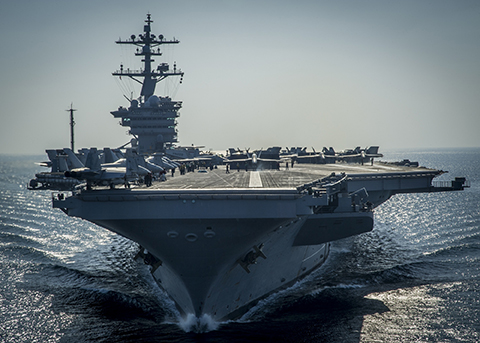 Gaia Converter introduces its GRD-40 Series and the Gpack-800 Series configurable military grade C.O.T.S power supplies.

The GRD-40 Series provides up to 400W over two isolated and independent channels and is dedicated to high reliability applications including avionics, ground-borne vehicles or naval application.

This architecture is particularly suitable for demanding projects and intented to simplify design stage and reduce time to market.

The new GPack Series provides up to 800W in a power system for 24/28/48Vdc input bus applications in avionics, naval or military field .


Ideal for applications where MIL-STD-461, MIL-STD-704/1275 and DO-160 compliance is prevalent, our Power Systems include EMI filters, reverse polarity protection, inrush current limiter and input surge limiter in order to fully comply with usual mil input bus standard.

At Gaia Converter we are experts in power solutions for aerospace, military and high end industrial applications.

With over 5000 references ranging from 4W to 500W, Gaia Converter provides all the necessary modular building blocks including DC-DC converters, PFC front ends, and related input protection product lines to support your designs. With presence in 25 countries, Gaia provides direct sales and technical support to customers across the globe.

Gaia Converter is trusted worldwide for its technical innovations and the long term reliability of its products.